Solar powered daily water supply system design
Application Details
Related Products
Principle of Solar powered daily water supply system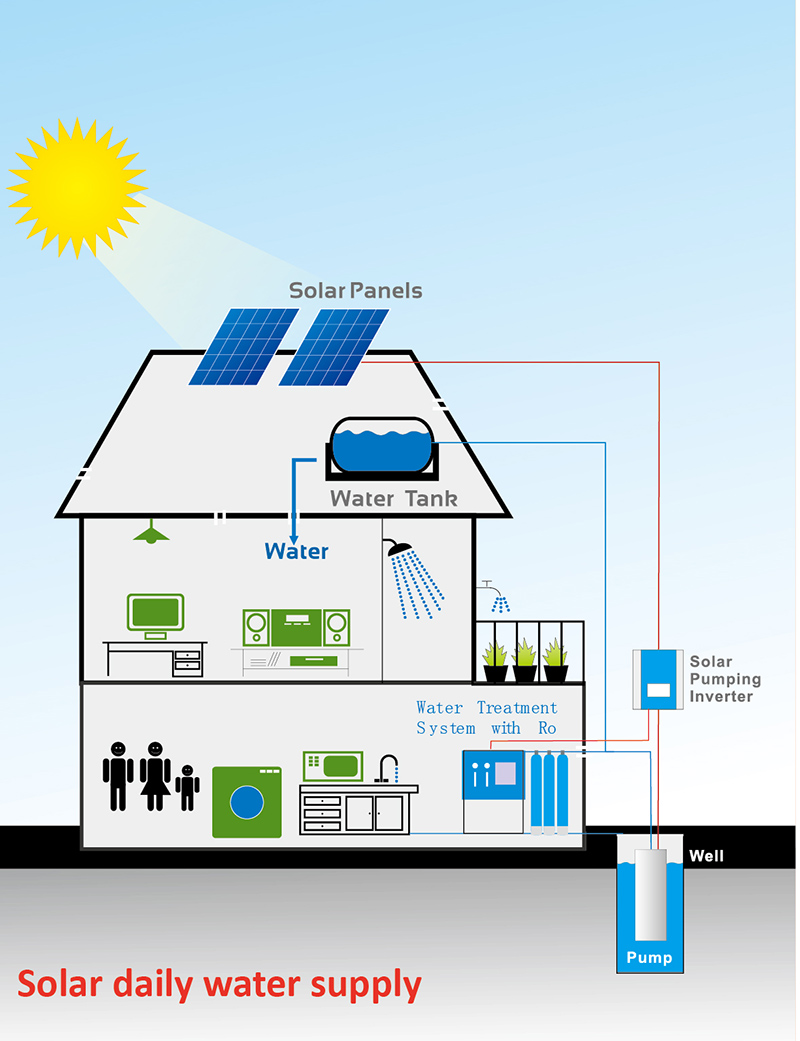 Advantage of Solar powered daily water supply system
Clean and reliable water supply is vital to keep human beings and animals alive. The main source comes from groundwater extraction and purification.
Megawatt New Energy, as expert at solar pumping system, offers the most reliable and economic system solutions based on specific needs in different regions.

MNE solar pumping system is featured with automatic operation, electricity free and pollution free. The system various from single phase, three phase to AC model

and DC model. Key components of the equipment are top qualitied home-made or Euro/USA imported, which ensure stable and reliable system operation.

The system is also equipped with optional functions like AC back-up box to realize solar and grid hybrid power supply, and SMS box to realize remote control.

Application: Water pumping or purifying for remote island, frontier sentry post, rural areas and farming land.