Solar Powered Water Pumps for Swimming Pool
2016-12-20


It's expensive in using electricity to run the pump.
The nature of swimming pools is, for the most part, of the outdoors and the Sun. This makes them an obvious candidate for the employment of solar power. One of the major expenses in a pool's upkeep is the electricity used to run the pumping mechanism.
A pool's electric pump can cost up to $150 a month to run. This is a large expense, especially in warm climates where a pool is used year-round. Keeping the pool clean and maintaining proper chemical levels can decrease a pumps running time, though this sometimes comes at additional expense, such as the cost of professional services, additional electrical equipment, and time spent.
Solar powered pump system is suitable for swimming pool pumping
Any electrical equipment, water pumps included, can be tied into a solar power system. To make things easier, though, there are a number of kits available that include all of the equipment to set up a solar pumping system. The downside of these systems is the initial expense. Beyond the standard equipment needed to set up any pump system lies the cost of the solar equipment. This includes a set of solar panels,solar pump inverter,solar pump and so on. Additionally, the pumps themselves included in these kits are often models designed to be energy efficient, which are often more expensive than their standard counterparts.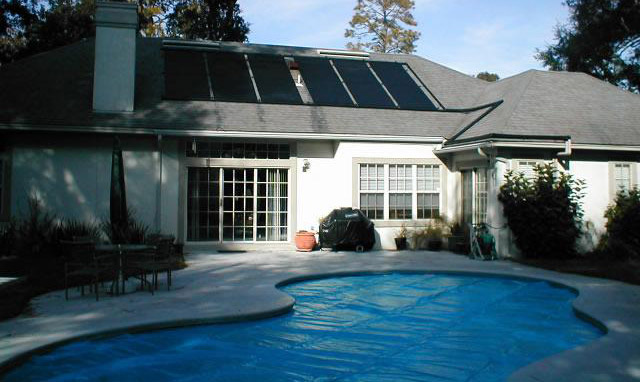 Solar powered pump system for swimming pool can save you a lot
The wonderful thing about any solar product is that, even if the initial expense is high, they inevitably pay for themselves. Completely eliminating the power costs of a standard pumping system, at $150 per month, comes to $1800 in just one year. Even a powerful, high-end solar pumping system would cover it's own cost in just 2 or 3 years.