Introduction of Solar Pumping Inverter
MNE solar pumping inverter is specially designed for watering system. A high converting efficiency of 98% and advanced MPPT technology make the solar energy fully used. It converts DC power into AC to drive all kinds of motors. The intelligent design protects the pumps from many abnormal cases, such as over-loading, over-voltage, dry-running, over-heating,low frequency and etc.


Features of standard solar pumping inverter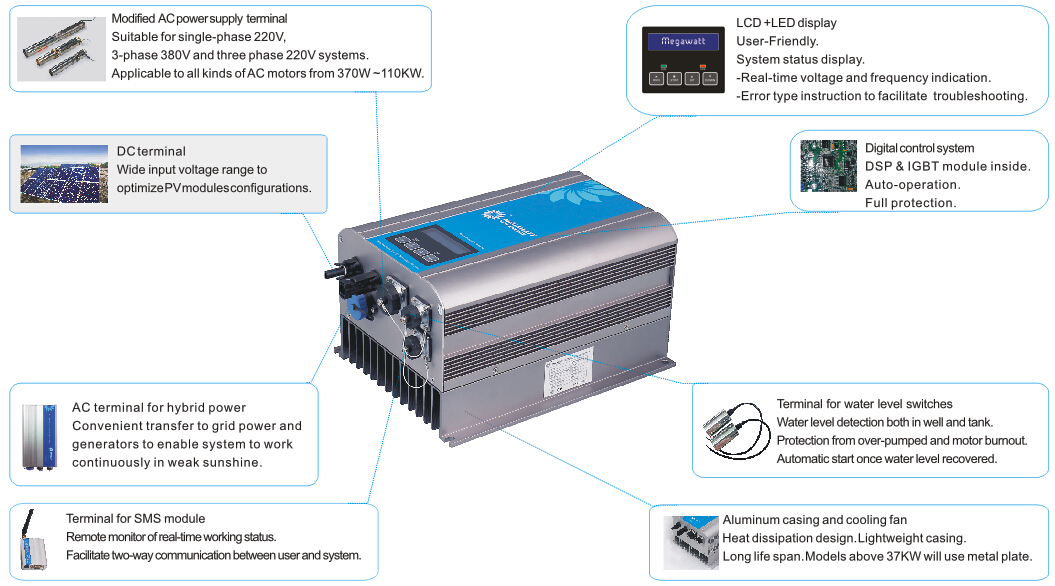 Features of Integrated Solar Pumping Inverter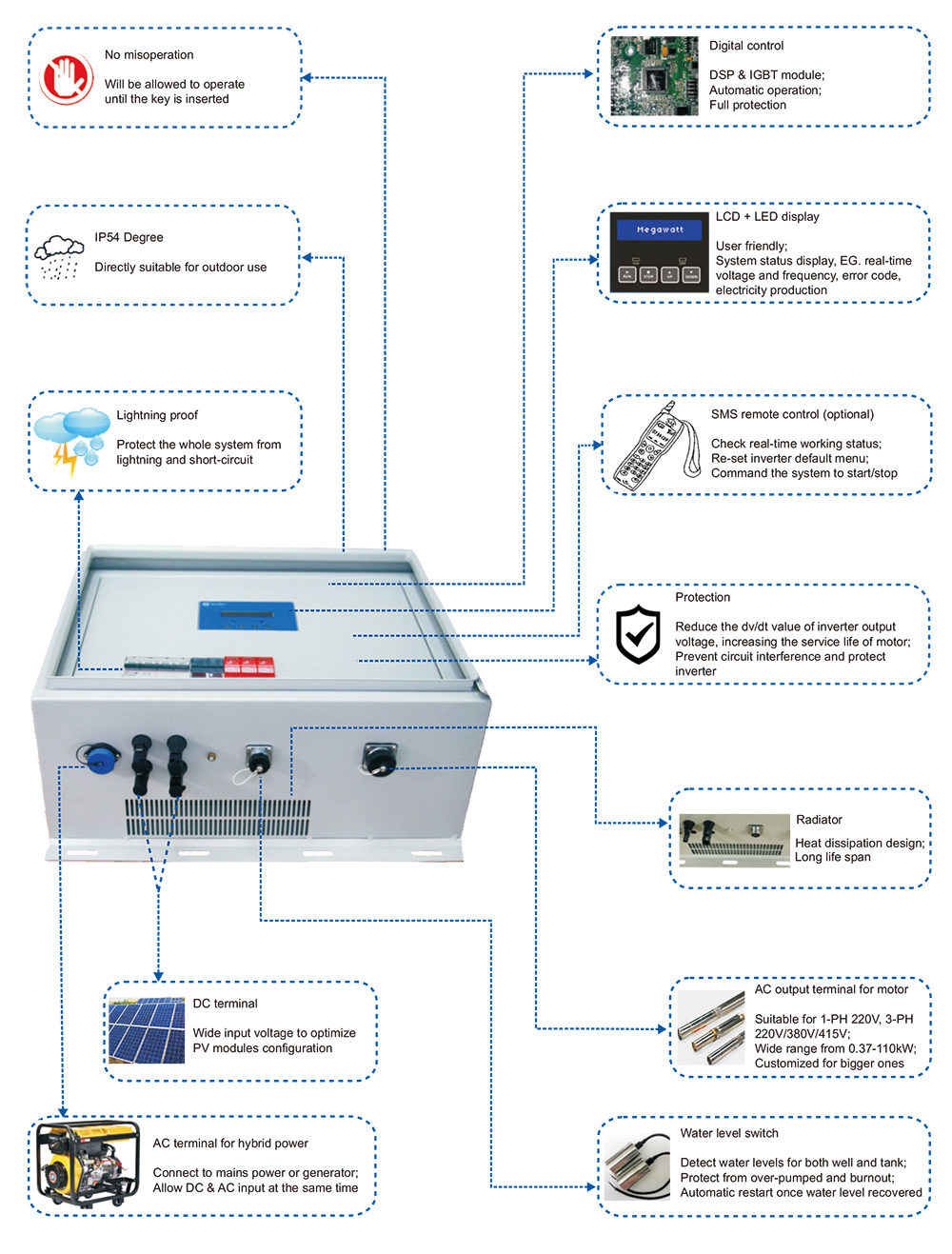 1:No need of extra junction box & reactor,reducing connection wires and easy to install.
2:No need to customize a protection case,directly for outdoor use.
3:Unique heat dissipation & fan channel design,increasing the service life of inverter.
4:Enclosed design,keeping off intentional actions.
5:Double insulation design,efficiently preventing from electrical shock.
Optional Function of Solar pumping inverter
Remote Monitoring and Controlling
1. SMS Mode: Utilize 2G/3G/4G SIM card to realize the remote monitoring and controlling of system working status, and two-way communication between users and system.
2. DTU Mode: Utilize internet accessed SIM card or WIFI to realize the remote monitoring and controlling of system working status. The job can be done through mobile phone or computer.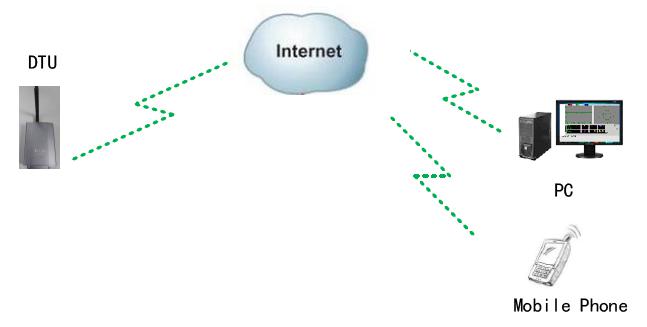 AC power supply controller for hybrid power
It switches to AC power for back up supply when the solar power is insufficient or at night. So the system can work for 24 hour. This AC power supply controller can be used in all the solar pumping systems.